First Annual Ghost Ride
Motorcycle Charity Ride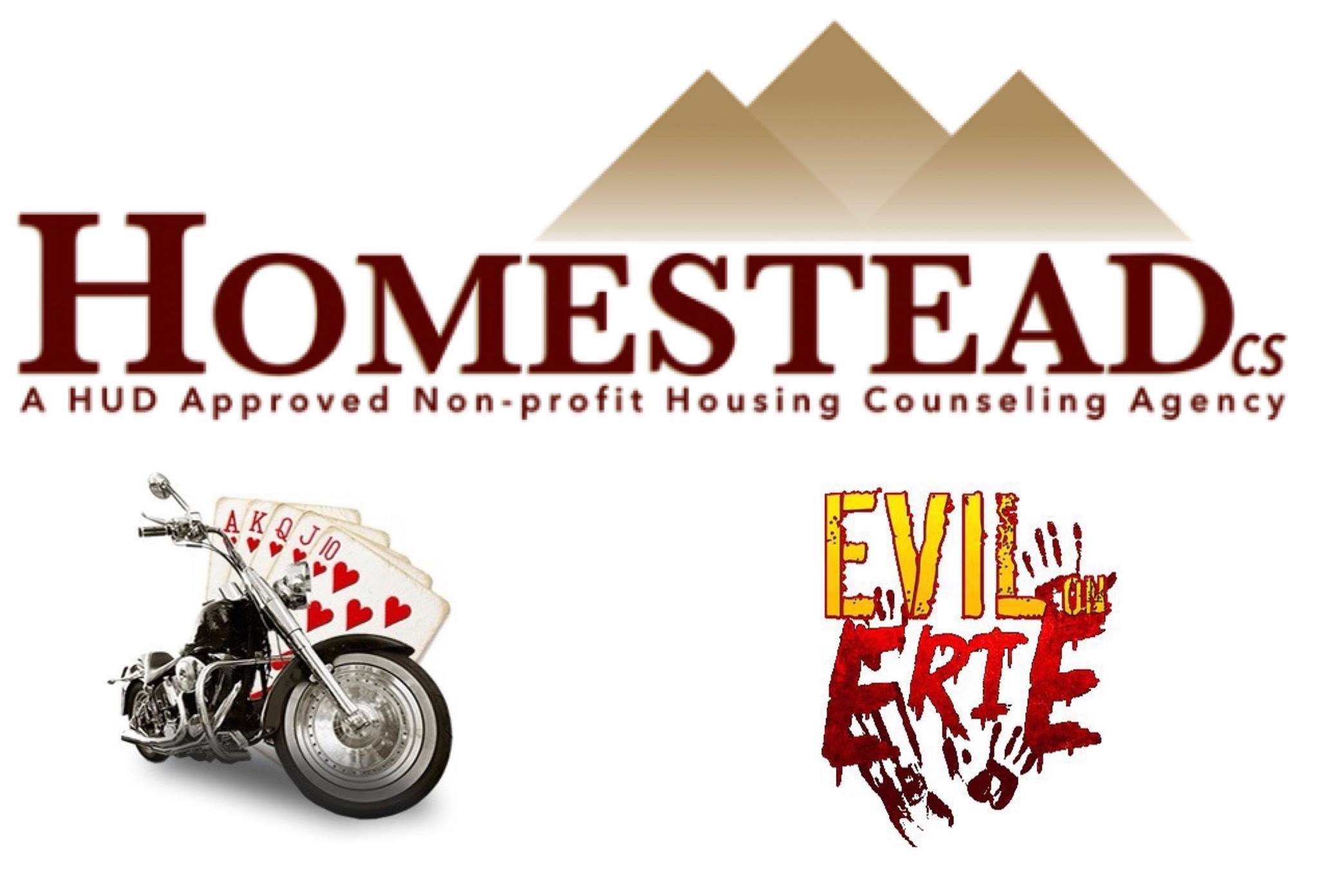 Mark your calendars!!!
Evil on Erie is hosting our 1st Annual Charity Motorcycle Poker Ghost Ride benefiting Homestead CS, a non-profit HUD-certified Housing Counseling Agency offering Education and Consulting Assistance to all homeowners and potential homeowners regardless of income.
$20/person
$10/person if only attending the later portion of live music and food.
Registration begins at 10 am located at The Outpost Catering and Banquet Facility. The ride begins at Noon and live music from 7pm until 11pm.
Additional information:
Poker Run
50/50 drawings
Vendors
Ghost Ride so there will be make-up artists there to dress you to the part if desired
Celebrity rider
T-shirt sales
Music from the bands Hard Time Rock and Roll from Michigan, and the Cheese Weasels!
More details to follow!!!!
[vc_btn title="BUY TICKETS NOW FOR THIS EVENT!" color="danger" align="center" link="url:https%3A%2F%2Fapp.hauntpay.com%2Fevents%2Fevil-on-erie-charity-motorcycle-run||target:%20_blank|"]